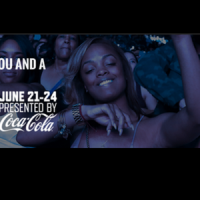 Bringing together hundreds of thousands of fans, celebrities, and thought leaders, BET Experience and the BET Awards are a whirlwind celebration of culture. As we head into the sixth year of the BET Experience, our exciting multicultural music and entertainment festival will continue to focus on the millennial experience. Listen for the BET Artist of the day Anytime a song from that artist plays enter in the form below.
one entry per person per household for the duration of the contest, duplicates will be deleted
Sorry. You must be logged in to view this form.