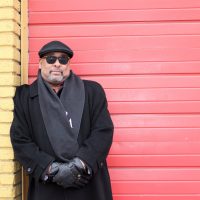 Jay Alexander
Jay Alexander is Program/Music Director for LM Communications' WBTF-FM 107.9 the Beat as well as Afternoon Personality. You can catch Jay interviewing some of the movers and shakers and decision makers in the Music Business as well as some of the BIGGEST STARS in Music Today! Jay is also a big part of the Lexington Community serving as advisor,Board Member, as well as a voice to a number of Community Organizations', likes the Police Athletic League (PAL), YMCA Black Achievers, and the Historic Lyric Theatre The Annual Martin Luther King Celebration, with The City of Lexington and The University of Kentucky. Lexington Catholic High School, Susan G Koman which he does in honor of his late Aunt Bettye who died after a battle with Breast Cancer.
Jay joined LM Communications when Lynn Martin purchased the properties in 2000. During his tenure as Program Director, he has expanded WBTF audience and influence to become the leading radio station in the Ohio Valley. Not uncommon to see artists such as Ludacris, Comedian Adele Givens, Bruce Bruce, Sinbad, Earthquake, John Witherspoon, The Wayans Brothers, John Legend, and many more stop by for a conversation with Jay.
Before coming to The Beat, Jay served as Asst Program Director for Cumulus Media in Lexington. Prior to that, he spent 15 years in the Charlotte N.C area working in every format, from Country Urban, Rhythmic, Top 40 and 60's Oldies, before moving to Lexington Jay was the 7p to Midnight host at WEND Charlotte. As much as Jay loves being on the air, he loves the creative side as well doing voice over's for various commercials clients,  BET, Black College Sports and many others.  A longtime MUSIC enthusiast and LOVER OF RADIO, Jay  got his start in broadcasting in 1981 at Asheville N.C station WBMU-FM. In his spare time, he is learning to be a pilot and loves to travel the world!
Jay's hometown of Morganton N.C  was also the home of the Late Sen. Sam Ervin of Watergate fame, who Jay knew as a neighbor, and Motown staff writer and artist the Late Johnny Bristol.
Jay is  a Graduate of the Carolina School of Broadcasting in Charlotte.