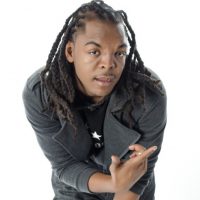 Young Si is a Chicago native, born and raised in the Jeffery Manor neighborhood, from the Southside of the city. Young Si got into radio at the age of 18 by taking radio and audio production classes at Chicago State University where he began his radio career with an afternoon on air shift at WSIU. WSIU is where Si met his first radio mentor Herb Kent, who let Si sit in on his radio show at WVAZ. This is where Si found his passion for radio and journalism!
Young Si took his passion a step further by enrolling in Southern Illinois University Carbondale and worked for the on campus NPR Radio station WSIU as well as having his own show on the student run internet radio stations WIDB The Remedy & Revolution. Young Si's leadership skills and passion for broadcasting got him elected as the Vice President of the Southern Illinois University Carbondale's Chapter of NABJ (National Association of Black Journalist). Upon graduation from SIUC, Young Si became a part of the promotions team at WPWX Power92Chicago!
After working his way up from promotions, Young Si stretched out into "running the boards" and producing for some of the best broadcasters in radio such as The Hot Boyz (Tone Kapone & Shagg Nice), Trey The Choklit Jok, Sam Sylk and The Heavy Hitter DJ Pharris. Young Si took his love for creating to the production department where he began to voice commercial spots and worked his way into becoming a weekend personality on Power 92 Chicago.