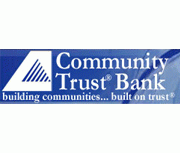 1079 THE BEAT COMMUNITY TRUST BANK, EXHAUST PRO SPEEDY LUBE AND WORLD FINANCE IS GOING TO MAKE IT RAIN………….IT'S THE 1079 THE BEAT 107 DOLLAR A DAY DOUBLE PLAY……….EASY TO WIN……LISTEN FOR THE ARTIST OF THE DAY AT 7:3O AM WHEN YOU HEAR 2 SONGS FROM THAT ARTIST  BACK TO BACK CALLER 10 WINS 107.00…….. GOOD LUCK!!!
CONTEST RULES
1079 The Beat's $107 A Day Double Play
Cash Giveaway Official Contest Rules
CONTEST DATE:   November 11, 2019 to December 20, 2019 at 6pm.
CONTEST VALUE:  $107.00
NO PURCHASE NECESSARY. NO FEE FOR ENTRY. NO PROOF OF PURCHASE REQUIRED. VOID WHERE PROHIBITED. 18 YEARS OF AGE AND OLDER TO ENTER.   KENTUCKY RESIDENTS ONLY.  
By participating in this contest entrants agree to the specific rules, terms and conditions provided for this particular contest as stated, either in addition to or in place of LM Communications' Official General Contest rules.
www.1079thebeat.com/general-contest-rules and LM Communications' Privacy Policy:
www.1079thebeat.com/privacy-policy
 HOW TO ENTER/HOW TO WIN:
Every weekday (M-F), during the contest period, at 7:30am, Station WBTF (1079 The Beat) will announce "The Artist of the Day."   When 2 songs from the "Artist Of The Day" play back to back, sometime between 10am to 6pm the day of the announcement,  WBTF will pick the tenth (10) caller after the second song begins at 859-280-BEAT (2328) and that caller will win $107.00.  The $107 A Day Double play game will only be played once per day, with 5 weekly winners per week.
(THE SONGS WILL BE FROM THAT ARTIST'S CATALOG – NO FEATURE, GUEST APPEARANCES, STATION IMAGING, OR VERSES ON OTHER SONGS WILL BE COUNTED AS FROM THAT ARTIST)
HOW TO CLAIM PRIZES:
$107.00 Checks will be issued 14 days from the day the listener wins, and will be distributed between the hours of 10am and 4pm EST. A driver's license must be presented at time of prize claim. The winner must sign an official LM Communications Winner's Prize Acceptance Form and liability release, in order to claim prize and must meet all requirements. In the event winner does not meet requirements, prize will be forfeit. Prize is non- transferable.
 REQUIREMENTS/REGULATIONS:
By submitting an entry, Contestant agrees to be bound and abide by these official rules and the decisions of the judges and sponsors, which are final and binding in all respects. Failure to enforce any term of these rules shall not constitute a waiver of that provision. All applicable federal, state and local laws apply.
No entry fee, payment, or proof of purchase is required to enter the contest. Contestants may play more than one time in 45 days but may not win more than once in 45 (forty-five) days.
The contest is open to all citizens of the United States of America 18 years of age or older. Only residents of the Commonwealth of Kentucky are eligible to enter contests conducted or sponsored by LM Communications, Inc. WBTF-FM reserves the right to restrict the local winners to only persons whose primary residence is within a 50 mile radius of 401 West Main Street, Suite 301.  Lexington, Kentucky 40507.
Employees of LM Communications, Community Trust Bank, Exhaust Pro Speedy Lube, World Bank and their respective vendors, sponsors, assignees, agencies, advertisers, franchisees, immediate family members or members of the same household are not eligible to win. (Other media not eligible)
LM Communications, its vendors, sponsors, their advertising agencies and their employees do not accept any liability for and will be held harmless against, any loss, damages, inconveniences, delay, injury, accident expenses or negligence due to inaccuracy arising out of provisions or services or failure to provide services.
The winner acknowledges and agrees that, as a condition of winning, LM Communications and all other participating sponsors shall have the right to advertise, publicize and/or broadcast his or her name, likeness, before and after photos, voice, and the fact that he or she won the contest and all matters incidental thereto.
A copy of the contest rules is available at the front desk of the LM Communications studios Monday-Friday between the hours of 10:00am and 4:00pm, or by contacting LM Communications 401 West Main Street Suite 301 Lexington Ky 40507. In case of dispute, decision of LM Communications management is final.
LM Communications shall be excused from obligation if performance is delayed or prevented due to causes beyond their control, including but not limited to, acts of God, public enemies, war, civil disorder, fire, flood, explosion, labor disputes or strikes, and any acts by any governmental authority, power failures, digital or phone disruption. LM Communications reserves the right, in their sole discretion, to cancel, modify or suspend the contest should unauthorized human intervention, technical failures or any other factor beyond their control corrupt the administration, security, fairness, integrity or proper operation of the contest.
LM Communications; and their vendors, sponsors, their advertising agencies and their employees are not responsible for any injury incurred by the winner.
Odds of winning are dependent on number of entries received.
Winner names may be obtained by sending a self-addressed, stamped envelope to 107 Dollar A Day Double Play LM Communications Attention: Jay Alexander 401 West Main Street, Suite 301 Lexington Ky 40507
All federal and local taxes related to the prizes are the sole responsibility of the winner.
By participating in this contest entrants agree to the specific rules, terms and conditions provided for this particular contest as stated, either in addition to or in place of LM Communications' Official General Contest rules:  www.1079thebeat.com/general-contest-rules.  All contests are subject to LM Communications' Privacy Policy:  www.1079thebeat.com/privacy-policy