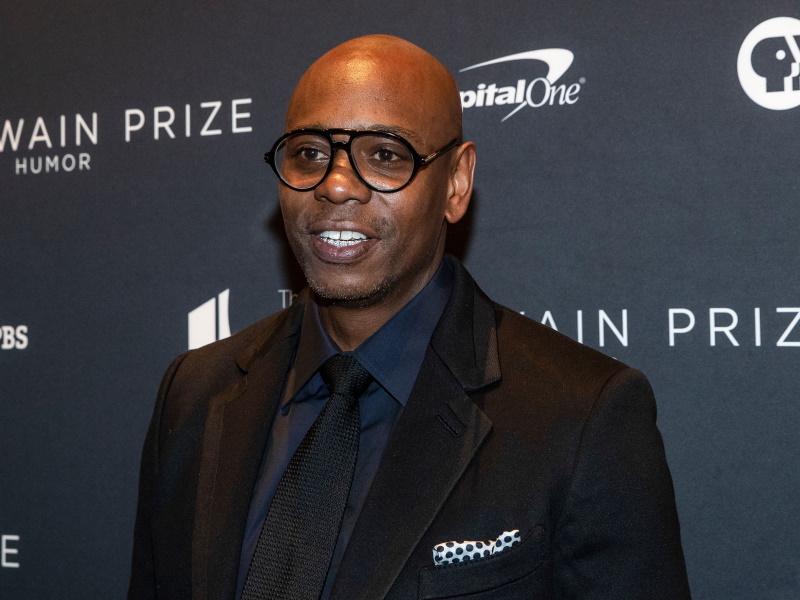 DAVE CHAPPELLE'S REP RELEASES STATEMENT FOLLOWING Q&A AT DUKE ELLINGTON SCHOOL OF THE ARTS: Last week, Dave Chappelle had a Q&A session at his old high school Duke Ellington School Of The Arts. Chappelle was booed upon entry, and one student called him a "bigot" adding, "I'm 16 and I think you're childish. You handled it like a child."Chappelle responded, "my friend, with all due respect, I don't believe you could make one of the decisions I have to make on a given day." Chappelle later said, "I'm better than every instrumentalist, artist, no matter what art you do in this school, right now. I'm better than all of you. I'm sure that will change, I'm sure you'll be household names soon." One audience member yelled "your comedy kills," and Chappelle responded, "n*ggas are killed every day."
AMBER ROSE'S EX BEGS FOR HER TO COME BACK TO HIM: Amber Rose's ex A.E. took to Instagram to apologize to her for cheating on her with over 12 women. He wrote, "I want to sincerely apologize to my beautiful wife @amberrose you didn't deserve what I did to you. You're an Amazing person and a wonderful mother to our boys. I'm sorry for the pain that I've caused you, my son Slash and my stepson Sebastian." He continued, "All I want is my family back and I'm willing to do anything to make things right. Please Forgive me."
FALYNN PINA AND JAYLAN BANKS WELCOME THEIR FIRST CHILD: Former RHOA star Falynn Pina and her boyfriend Jaylan Banks have welcomed their first child. Falynn posted a pic holding her baby's hand, along with the caption, "Emma Sang Pina🎀 She's absolutely perfect and healthy. 11.26.21."