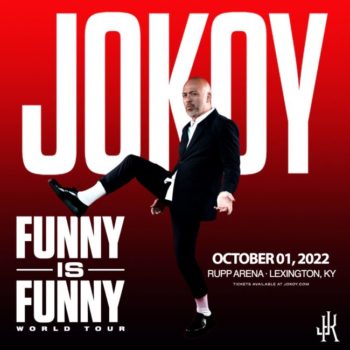 As one of today's premiere stand-up comics Jo Koy has come along way from his modest beginnings performing at a Las Vegas coffee house to now selling out the world's most prestigious venues The hugely relatable comic pulls inspiration from his family, specifically his son.
Koy will next be seen on the silver screen in the Universal Picture comedy film, Easter Sunday in theaters August 5th, 2022. His highly anticipated 4th Netflix stand-up special was shot March 2022 at the Forum in LosAngeles. In 2021, Koy released his first autobiography, Mixed Plate: Chronicles of an All-American Combo with Harper Collins Publishers to raved reviews.
Jo Koy Funny is Funny World Tour
Enter to win!!!