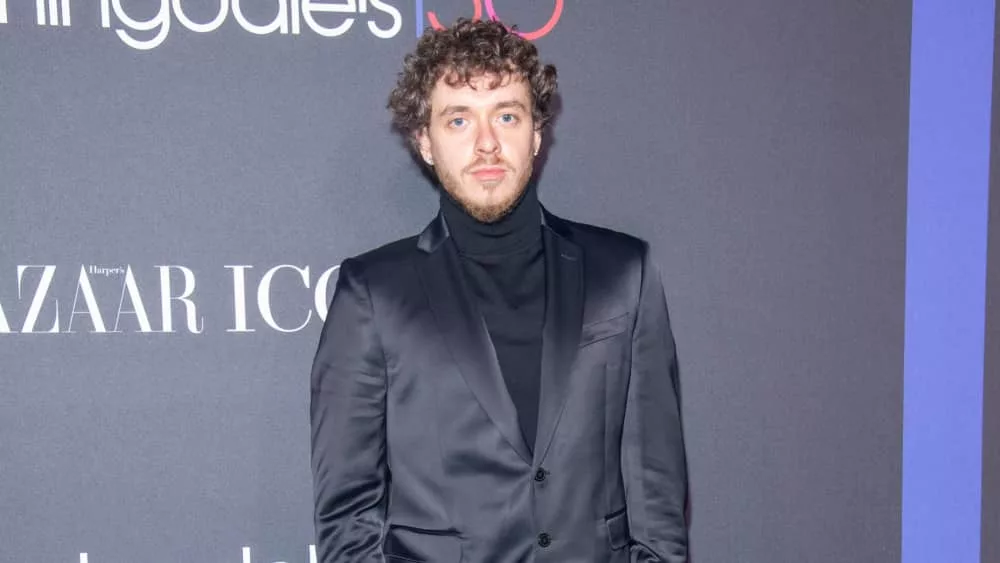 Jack Harlow has dropped the video for "Lovin On Me, directed by Aidan Cullen and featuring many of Harlow's friends – as well as a very cute puppy.
Harlow posted on social media last week: "Thank u for allowing me to reset this year. I moved back to Kentucky and gave u an album I could not have made on the road. Surrounded by family & childhood friends this has been one of the happiest years of my life. But now…a new era begins…"
"Lovin On Me" was first teased back in October on Jack's TikTok, when he began posting clips playing with and walking his dog, accompanied by clips of the song. Harlow could be seen rapping along to the chorus before abruptly ending the track (before viewers could hear it in its entirety.)
Take a look at the video for "Lovin On Me" – here.
Jack Harlow Releases New Single & Music Video 'Lovin On Me': Watch
Editorial credit: Ron Adar / Shutterstock.com