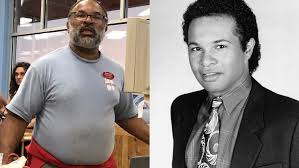 Actor Geoffrey Owens best know for his role Elvin on the hit 80s TV show, "The Cosby Show" has been in  the spotlight lately after being photographed working at a grocery store in New Jersey.  Working at a Trader Joes when a picture of him bagging groceries went viral, Owens spoke up about the situation in an interview on ABC news-Good Morning America saying that "There is no one job better than another…every job is worthwhile."
Owens stated in the interview that at first he was feeling ashamed when the picture first when viral but then he started to get so much love and support from all around the world.. One supporter in specific is Tyler Perry who offered Owens a job on an OWN drama. Perry stated that the hustle and grind in between gigs is what really important to the business.
The love and support did not stop with award winning director and actor Tyler Perry. Nicki Minaj,the self proclaimed Queen of Hip hop, made good on her promise that she stated on air her program QUEEN Radio that she would donate $25,000 to actor Geoffrey Owens. As if the the world wasn't loving him already, Owens decided to donate the $25,000 to the Actors Fund in memory of another Cosby Show actor, the late Earle Hyman. Minaj says that she is in full support of this donation and hopes the best for the actor.
We hope to see more from Geoffrey Owens!
Stay Tuned for more from Lexingtons #1 undisputed for Hip-Hop and R&B 107.9 the BEAT!